In today's digital age, where communication plays a pivotal role in business success, leveraging popular messaging platforms can be a game-changer. WhatsApp, with its massive user base and global reach, offers a unique opportunity for businesses to connect with their customers and boost their presence. In this article, we'll explore how to harness the power of WhatsApp channels to supercharge your business.
What Are WhatsApp Channels?
Before we dive into the how-to, let's understand what WhatsApp channels are. WhatsApp channels are essentially dedicated phone numbers that allow businesses to communicate with their customers via the WhatsApp platform. These channels enable businesses to send messages, updates, and engage in conversations with their audience. It's like having a direct line to your customers' smartphones.
Setting Up Your WhatsApp Business Account
To get started with WhatsApp channels, you need to create a WhatsApp Business account. To establish your account, adhere to these instructions:
Download the WhatsApp Business App: Start by downloading the WhatsApp Business app from your device's app store.

Verification: Verify your business phone number. Make sure it's a dedicated number for business purposes.

Profile Setup: Complete your business profile with accurate information, including your business name, logo, and a brief description.

Customize Your Catalog: If you sell products, you can create a catalog within the app, showcasing your offerings.

Automated Greetings: Set up automated greetings to welcome your customers when they contact you.
Building Your Subscriber List
Now that your WhatsApp Business account is set up, it's time to build your subscriber list. Remember that WhatsApp is a permission-based platform, so you can only message people who have opted in to receive messages from your business. Here's how to grow your subscriber list:
Promote Your WhatsApp Number: Display your WhatsApp number on your website, social media profiles, and marketing materials to encourage customers to reach out.

Run WhatsApp Campaigns: Create enticing campaigns that offer value to your audience. For example, you can offer exclusive discounts or access to valuable content in exchange for subscribing.

Customer Support: Use WhatsApp to provide excellent customer support. Satisfied customers are more likely to become subscribers.
Crafting Engaging Content
With your subscriber list growing, it's time to create and share engaging content. WhatsApp offers various formats to connect with your audience:
Text Messages: Share text updates, news, and information about your products or services.

Images and Videos: Visual content is highly engaging. Share product images, behind-the-scenes videos, and tutorials.

Voice Messages: Sometimes, a personal touch can make a big difference. Send voice messages to convey warmth and sincerity.

Interactive Messages: Use interactive features like polls, surveys, and quizzes to engage your audience and gather valuable feedback.
Automating Your Messages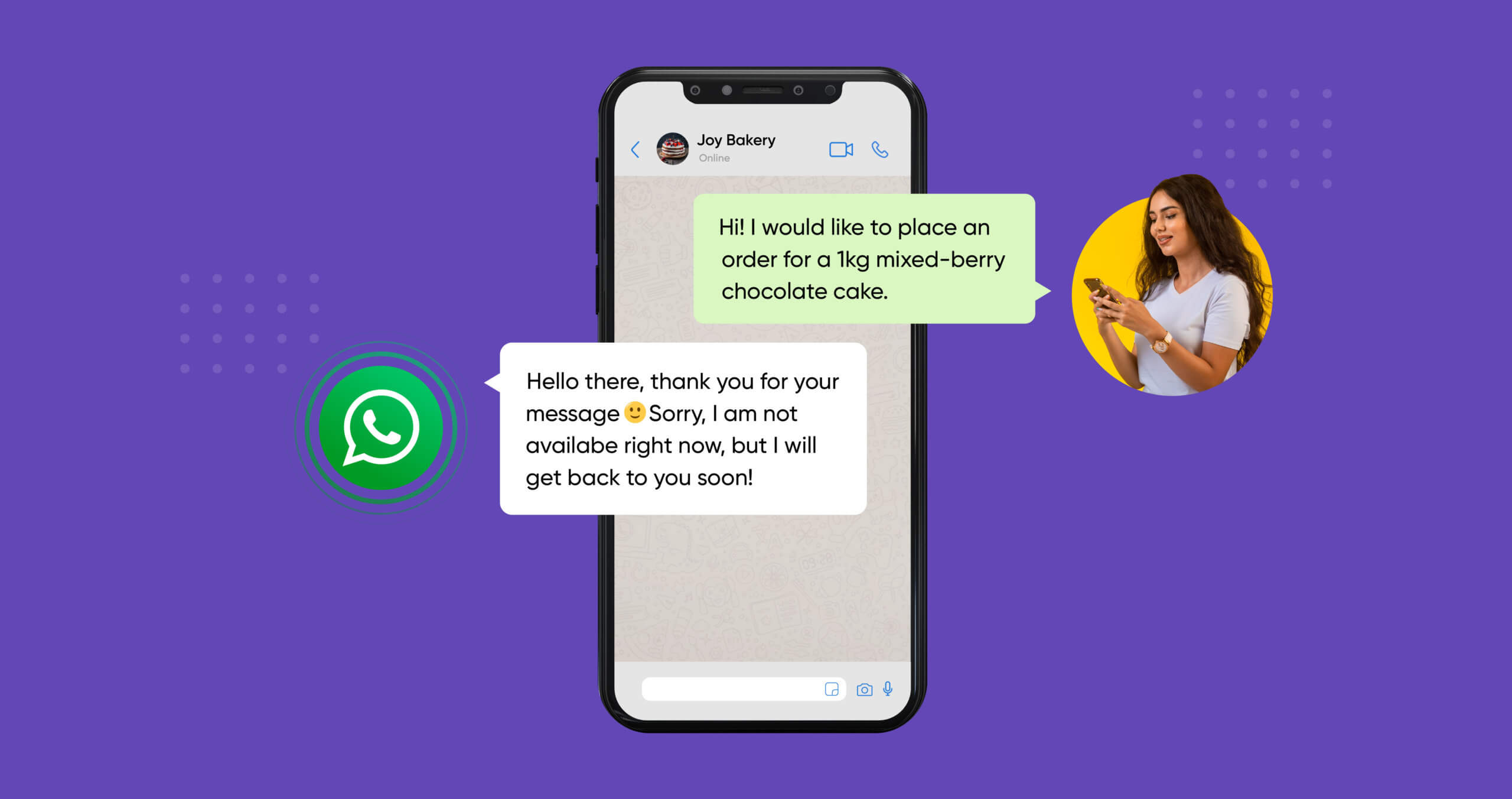 As your subscriber list expands, it can become challenging to manage messages manually. That's where automation comes in handy. WhatsApp Business provides automation tools to streamline your communications:
Chatbots: Set up chatbots to handle common queries and provide instant responses, ensuring 24/7 availability.

Scheduled Messages: Plan and schedule messages in advance to maintain a consistent communication schedule.

Message Templates: Create templates for frequently sent messages, saving time and ensuring uniformity in your responses.
Measuring Success and Making Improvements
To truly boost your business with WhatsApp channels, it's essential to measure your efforts and make data-driven improvements. Use WhatsApp Business's built-in analytics to track:
Message Open Rates: Monitor how many of your messages are being opened by subscribers.

Response Times: Ensure you maintain quick response times to keep customers engaged.

Conversion Rates: Track how many subscribers are taking action, such as making a purchase or signing up for your services.
Conclusion
WhatsApp channels offer a simple yet powerful way to boost your business's reach and engagement. By setting up your WhatsApp Business account, building a subscriber list, crafting engaging content, automating messages, and analyzing your results, you can unlock the full potential of this platform. Embrace WhatsApp channels today, and watch your business thrive in the world of digital communication.